Governance & Advisors
The Company's human resource plan projects growth in management and other staff to meet the future personnel demands of the business as revenues grow. The plans include additions to the Board of Directors as commercialisation and funding programmes advance. Profiles for the current governance personnel, lead contractors and advisors follow:
Peter S Drummond, MNZM, CFInstD, New Zealand
Peter is an experienced company Chairman and Director, with extensive international business management and marketing expertise. He has a background with Fisher & Paykel, New Zealand's largest whitegoods manufacturer. Peter has also served on the boards of Vector, MidCentral Health and HortResearch Ltd, as well as a large range of community organisations such as Variety – The Children's Charity. He has been assisting QPod Systems Limited, since 2008.
General disclosure of interests: Chairman, Appliance Connection Ltd; Chairman, Watercare Harbour Clean-Up Trust; Chairman, Variety Medical Missions South Pacific; Chairman, Ngāti Whātua o Ōrākei Whai Maia; Director, NARTA New Zealand Ltd; Director, NARTA International Pty Ltd; Panel member, Fire Review, Department of Internal Affairs; Director, Ports of Marlborough Limited; Director, Ngati Awa; Director Watercare Services Limited.
Paul Bosher, CEO, New Zealand
Prior to QPod™ Systems Paul was involved in two successful start-up ventures in the 1980's, New Zealand Orchard Construction Limited (as founder and managing director) and New Zealand Orchard Engineering (as co-founder and partner). He was elected Managing Partner of Australasian Fresh Production Traders in 1987 and of a separate but related technology partnership in 1988, the forerunner of QPod™ Systems. Paul is one of QPod™ Systems' founding shareholders. During his time with the Company he has: managed research projects in the USA, Australia and New Zealand; led commercial trials of the technology and marketing initiatives, managed the Company's intellectual property portfolio; led financing programs; implemented planning disciplines and led the expansion of the Company's international network. He has also managed the preparation and marketing of a prospectus for the issue of securities in New Zealand and Australia.
Rod Lewis, Company Ambassador, Australia
Rod is a founding shareholder and retired director of QPod™ Systems. He is the retired Managing Director of fresh fruits and vegetable grower, distributor and roadside retailer, Agon Pty Limited (Agon), retired Chairman of the Australian Berry Growers Federation, a past member of the South Australian Horticulture Export Council, the retired inaugural Chairman of the Australian Strawberry Growers Association (Strawberries Australia) and past committee member of AUSHORT. AUSHORT a former national body advising the then Horticultural Research and Development Corporation (HRDC) on research and development matters that affect all Australian horticultural industries. Rod is a member of the Australian Blueberry Growers Association, The Australian Rupus Growers Association, the South Australia Berry Growers Association, and a member of the South Australian Chamber of Fruit & Vegetable Merchants.
John Cloney, Project Engineer, New Zealand
John has a background in precision engineering, having completed an apprenticeship in the UK before moving to New Zealand. He has gained extensive experience in refrigeration systems design, engineering and construction and is a competent operator of AutoCAD 2D and 3D software.
John first became involved in QPod™ in 2002 while working for Refrigerated Engineering Limited (one of New Zealand's largest commercial refrigeration companies), developing the steel base QPod™ with demountable top. In 2006 he contracted directly to QPod Systems and has maintained involvement with the company even since. John leads final design and will oversee manufacturing of new generation QPods.
Adrian Barker, Executive MBA, Dip Bus Studies, New Zealand
Adrian is a contractor in the field of new venture/new product B2B market validation, strategy and board projects in the fields of science, technology and the 'smart' end of primary industries. He is passionate about using market insights to inform business as well as product/service design, and commercialisation. Adrian has held previous private and corporate General Managemet roles that actually commercialised the pre launch identification of new business models and value propositions into real new ventures, products and services.
Adrian has reported to the Managing Director and board of a privately owned NZ manufacturer and supplier of fruit labels to Zespri and ENZA, co established and ran his own seismic retrofit business for 10 yrs, plus established a profitable business for Carter Holt Harvey, one of New Zealand's largest companies. He has been associated with QPod Systems since 2011.
Prof Nigel Banks, PhD Postharvest Science, New Zealand
Nigel is a conceptualiser and communicator of food systems. Previously Professor of Postharvest Technology at Massey University and General Manager for Innovation at Zespri, and currently Director of Postharvest.Co, he connects the dots in simple and unexpected ways to create extraordinary value.
At ZESPRI (www.zespri.com), he learned branding, understanding consumers, the importance of points of leverage in a supply chain system and the added value of outstanding teams. At Massey University, he learned empathy in communication, philosophy, ethics and worked with others who showed him the value of conceptual excellence.
Nigel supports QPod Systems through strategic reviews and workshops, with e-learning and innovation tools, and with postharvest systems knowledge. Nigel has been involved with QPod Systems since 2013.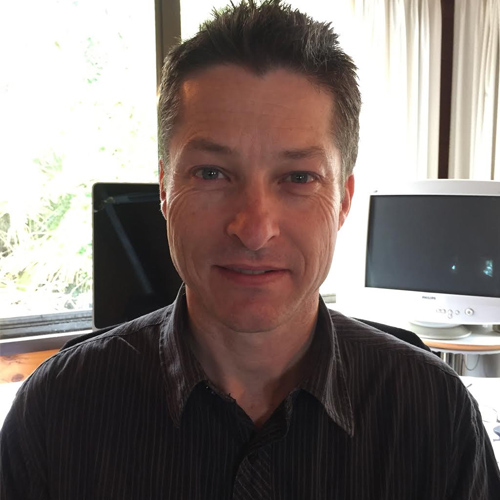 Paul Cordingley, CAT (ACCA), New Zealand
Paul is experienced in financial management, tax computations, preparation of end of year financial statements for audits and liaison with external auditors. He has designed and implemented anti fraud accounting and management systems, installed and implemented accounting software packages. He is experienced with many accounting and spreadsheet programmes including Tetra 200, CS3, Sage, Pastel, MYOB, NZA Gold, Quickbooks, Microsoft Office and Lotus Smartsuite.
Paul's experience extends to daily foreign exchange control negotiations and liaison with bankers in regard to a specific emphasis on facility establishment and investment options to maximise profits. Paul has been providing services to QPod Systems since 2006 and became a shareholder in 2010.
Murray Ansell (BCA), USA
Murray has a background in "Big 4" public accountancy, investment and commercial banking and new product commercialization. He was the founder of ThinkUSA™, a Los Angeles-based new product and technology licensing agency he ran from 1996 – 2005, and still provides consulting support in this field.  As co-founder and Business Energy Coach at Life Energy Coaching, he specializes in the development of human potential with particular focus on rapidly accelerating his clients' business success. Murray has assisted QPod™ Systems in representations to US companies and has advised on our commercialization strategy.
Andrew Harris (B.Eng, LL.B), UK
Andrew is a graduate engineer and lawyer and a registered New Zealand patent attorney. He is a founding shareholder in www.bonovate.com and www.beautynarcotix.com and the founder and Managing Director of IPCA Consulting Limited. IPCA is retained by a number of British enterprises, including two international market leaders, to establish and manage their intellectual property portfolios. Andrew has assisted QPod™ Systems in representations to UK companies including British Airways and has advised on intellectual property matters. He was the Company's patent attorney before leaving New Zealand to relocate to the UK in 1991.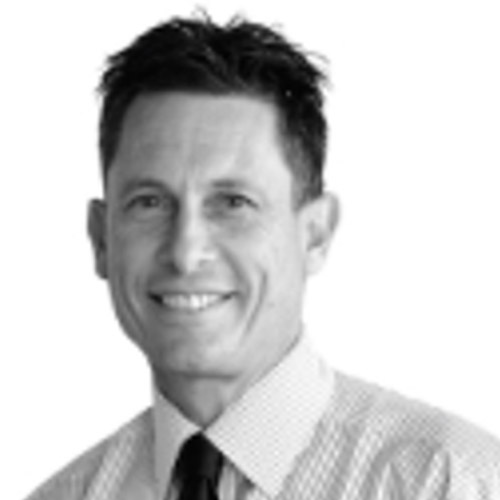 Andrew Kirkcaldy, New Zealand
Andrew Kirkcaldy has had over 20 years' experience in the freight forwarding industry. He began his career in 1977 and has experience in all aspects of customs agency work and importing and exporting. He has managed freight forwarding sales and operations for Arcon International Ltd and is a current director of GCS Logistics Limited. Andrew has provided advice on logistics and assisted with export trials.
John Leake (M.Sc), Australia
John Leake has spent over 30 years of his working life in Asia, Africa and Australia in planning for development. This has evolved into an interest in experiential learning and in the social and biophysical processes leading to improved resource use and recycling in a world expecting to sustain 9 billion people.
Recent contracts have included reformulating the strategy of the Mekong River Commission regarding land and water use with its member states and a mid term review of Australia's National Dry Land Salinity Program for the Federal Government
He currently heads the Institute for International Development (IID) an International Non Government Organisation, which has a particular focus on institutional learning and improving communications through collaborative research.
He is also Managing Director of NyPa Australia Pty Limited a company formed to commercialise certain Halophytes (salt loving plants) that can product useful crops in areas being degraded through rising saline groundwater or irrigation water that has become saline.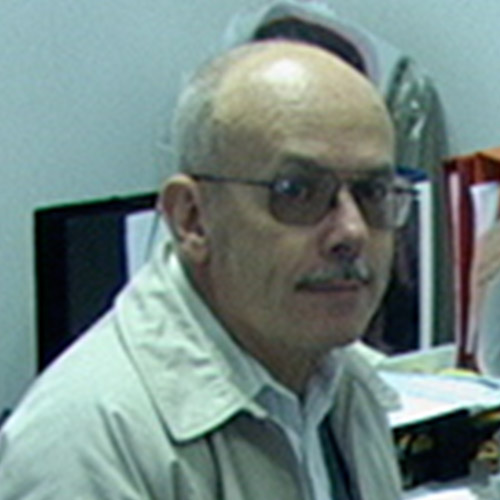 Dr Merle Menegay (Ph.D Agricultural Marketing), Australia
Dr. Menegay has over 30 years' experience of working throughout Asia as a consultant, advisor, and team leader for a wide range of agricultural marketing, agribusiness and agriculture projects and programs.  He has had extensive experience in evaluating vegetable marketing systems as evolving in various Asian countries and as responding to innovative changes in logistical arrangements.  While exploring innovative ideas that could improve the handling, packaging, transportation, storage and trading in small volumes of high valued vegetables, as well as overall commodity system performance, he  became interested in the ideas behind, opportunities for and improvements feasible with QPods. Merle has provided strategic marketing consultancy to QPod™ Systems.  Recently he developed the monitoring programme for the Australian QPod™ trials and will be responsible for evaluating the economic viability of QPods in this country. Merle became a QPod Systems shareholder in 2008.
Nicholas Smart, Australia
Nick has held positions as a General Manager in Australia and internationally in Agro processing and the wool and textile industry (UK Vestey Group). He was previously a full Associate Member of the Sydney Futures Exchange and adviser with a national share broking firm. He has over 25 years experience in the corporate arena including capital raising for private and listed companies with an emphasis on natural resources. He has been entrepreneurial in promoting new technologies for commercialisation such as the Synroc process for safe storage of high level nuclear waste, controlled temperature and atmosphere transport systems and the upgrading of low rank coal.
Former Director of QPod Systems (1988 – 2003), former Executive Director of GTL Energy Ltd (2001-2011). Currently an alternate Director for Maximus Resources Limited (since May 2005), and Flinders Mines Ltd (since 2009), both listed on the ASX. Nick now consults to various public and private companies.
Lance Strong, TQM Advisor, New Zealand
Lance is a performance improvement specialist with significant international experience. He has demonstrated repeatedly the ability to improve organizational processes, productivity and profitability within complex production environments dramatically by utilizing a complete array of Total Quality Management techniques. For 15 years Lance worked as the National Training Manager for Toyota New Zealand. Following this, Lance settled in the USA for several years, firstly in Chicago and Cleveland, as Richelieu Foods Director of Process Improvement Initiatives. Reporting to the President and Chief Operating Officer Lance was responsible for improving the efficiency and quality of 2 USDA manufacturing sites and 2 FDA sites. Lance has prepared QPod™ Systems' TQM plan and manufacturing plan. He was responsible for setting up QPod™ Systems' first prototype assembly plant and quality systems in Auckland, New Zealand.
Philip Taylor (M.Econ), Australia
Mr Philip Taylor is the founder and principal shareholder of Ecopraxis Pty Limited. Ecopraxis is an Australian applied economics and farm management consultancy firm. Mr Taylor also maintains the position of Principal Economist, South Austalian Government, Department Manufacturing Innovation Trade, Resources and Energy, Primary Industry and Resources. Philip has investigated and reported on the potential of a global QPod™ hire business for QPod™ Systems. The report quantifying the potential world market for QPods provided an assessment of sales growth potential, business cash flows and valuations. He has also assisted in the development of QPod™ Systems financial and business model used to produce the financial projections in this Information Memorandum.
Dr Richard (Dick) Woodruff (Ph.D Hort), USA (retired)
Dick is a founding shareholder and has been involved in Controlled Atmosphere and postharvest technology for more than three decades. He is a retired world-leading authority on postharvest treatment of perishable foods with a particular focus on transportation systems. He retired from fulltime research in 1993 but maintains consultancies in the field. From 1988 to 1992, Dick and his colleague Russ Hinds led a 3.5 year research project to develop a CA transport system for QPod™ Systems. They developed the most advanced CA sea container system in the world at that time and trialled it in the USA before shipping the system to New Zealand and assisting in exports trials of fresh asparagus from New Zealand to Japan. Since this time Dick has assisted in technology transfers to QPod™ Systems and provided technical support to the Company. Russ Hinds, retired Chief of Transportation and Packaging, Research Division, United States Departement of Agriculture continued as a treasured advisor to QPod™ Systems for many years. He is recently deceased.
Dr Frank Bollen B.Eng (Hons), M.Eng, New Zealand
Frank was Manager Supply Chain Systems Group, Lincoln Ventures Limited (LVL) (a research company owned by Lincoln University) for many years before leaving in 2008 to join global kiwifruit marketer, Zespri, as their Supply Chain Technical Manager. LVL have been a principal research contractor to QPod™ Systems'. Frank has expertise in the development of sea freight technology and storage environment monitoring. He also has been involved in research on traceability and supply chain monitoring technologies. Since 1994 Frank has personally supervised research and trailing of QPods including evaluating shipment outturns in the UK and the USA and has represented QPod™ Systems in India.
Colin Woodroffe, BSc, LLB, New Zealand
Colin has practised in IP Law for over 40 years and holds degrees in both Science (Physics) and Law. He advises primarily on patent, design and copyright matters, and is experienced in the drafting of legal agreements to enable his clients to exploit their intellectual property.  With his legal background he also provides litigation support services and advice on enforcement.  He also prepares legal opinions on a variety of issues including patentability, patent validity and infringement, and copyright issues. Colin is a Fellow of the New Zealand Institute of Patent Attorneys, he served as a council member for several years and then as President of this institution.  He frequently attends conferences on IP matters.  Other affiliations include IPSANZ, and APAA and he is a member of the NZ Law Society.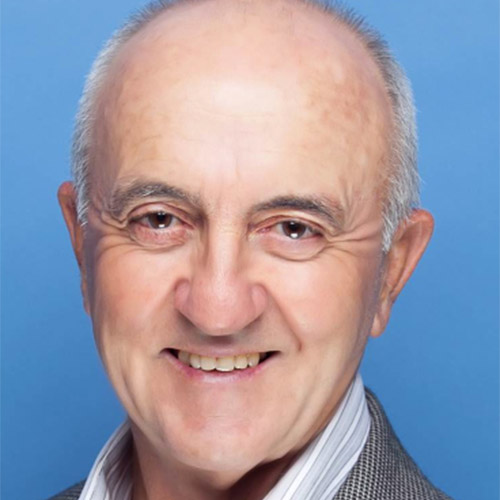 Tony Cooper BSc (chem), New Zealand
Tony is a business management growth specialist and innovation champion committed to accelerating business growth through the application of innovation and technology to products, processes and services.
Tony has wide ranging executive manufacturing experience in operations, research and development, quality management, supply chain and international sales particularly in food, beverage and packaging. He has overseen operations in New Zealand and Australia and established agencies in Asia.
In recent years Tony has worked for Industrial Research Limited and Callaghan Innovation supporting business development and commercialisation of innovative products and processes. Tony currently consults for the Defence Technology Agency, the research arm of the NZ Defence Force, facilitating the commercialisation of some of their innovative products and Intellectual property.
Tony is the recipient of a national pulp and papermaking scholarship to North America, a past winner of the Manukau City Best Manufacturer and the Supreme Business Award along with several NZ Packaging Council Environmental Awards. He has been associated with QPod Systems for over 8 years.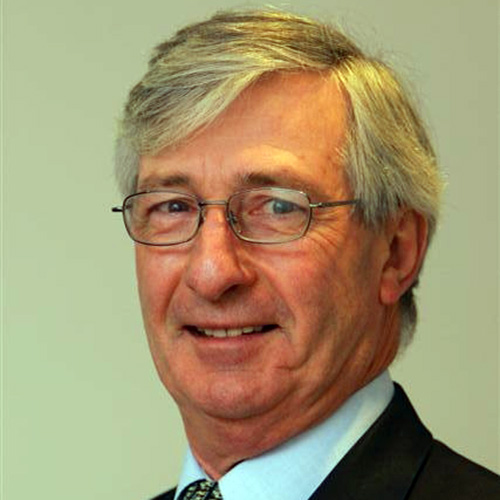 Roger Goodman B.Sc. PMP® – Company Advisor, New Zealand
Roger is a Company advisor and business coach. A former Marketing Manager of IBM (Aust) – Melbourne and senior consultant with Price-Waterhouse and Ernst & Young in their SAP practices, Roger now specialises in Project Management and Business innovation. He is a senior tutor in project management at Manukau and Northtec Institutes of Technology B.App. Mgmt. Degree and guest lecturer at University of Auckland Business School – Information Systems and Operations Management.
John Eriksen B.E. New Zealand
Jon is a Chemical Engineer with 35 years' experience in the New Zealand and Australian food processing and fast moving consumer goods industries. He started his career as a design engineer and introduced world leading design and process control initiatives. He then moved into the ICT and Consulting sectors where he has provided services to a number of multi-national food companies in New Zealand and Australia food.
He has an in depth knowledge of food supply chains in New Zealand, Australia, Asia and the Middle East and the systems that companies in these sectors use.  Jon provides pragmatic advice and insights on the deployment of QPOD to economically address the challenges of moving fresh produce with minimal quality degradation.